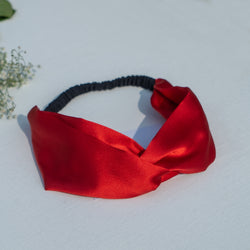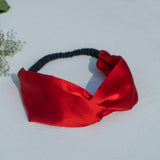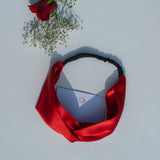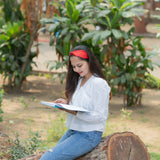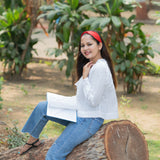 Cats&Bows
Rosy Red - Twisted Turban Headbands
Product Description :
The elastic headband is made completely out of premium satin fabric with a double loop knot detail at the front. A soft elastic is provided at the back to adjust the fit for all head types. Perfect for all hair types, these hairbands offer a secure but gentle, headache-free hold. This versatile & eclectic piece should definitely be on top of your hair accessories collection.
These headbands are gentle on the hair and help prevent hair breakage.
Featuring interlocking loops on top, with a elastic band (covered in butter crepe ) to secure the headband in place on the bottom.
Size : Fits 5 y/o and above.
Quantity : Single Headband