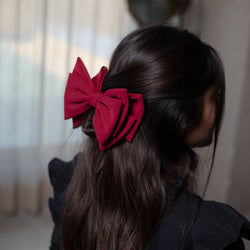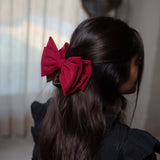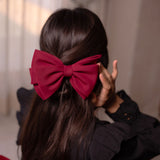 Product Description :
Megan -Pink adds a touch of luxe to your look. This beautiful bow features 4 layers of soft chiffon and is attached to a French barrette clip. Enjoy the beautiful drape and make a statement with this luxurious statement piece.
Materials :
These Parisian Bows are handmade in India with Luxe Chiffon , & a steel French/Paris barrette clips for closure. 
Care:
We recommend treating this bow as you would a piece of jewelry, and storing in the dust bag when not in use. Avoid contact with water, perfume, and other chemicals, including hairspray, which should be used before placement in the hair.