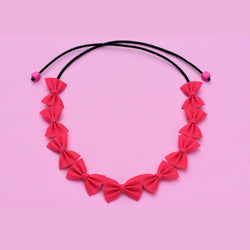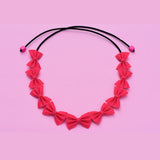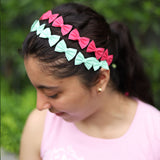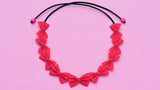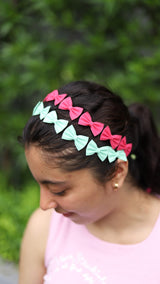 Cats&Bows
FieryFuchsia TIY headband
Product Description
• Handmade with love.
• One perfect headband for all ages.
• Can be styled as a headband, headwrap, bunwrap or a necklace or maybe wrist band or maybe choker, be creative your ways.
• 9 beautiful bows attached on suede cord with beaded end finish.
  ~PLEASE NOTE~
Since all our products are hand crafted, each bow may look slightly different, actual color of the products may very slightly vary, yet we have tried to get to the closest to the actual product.